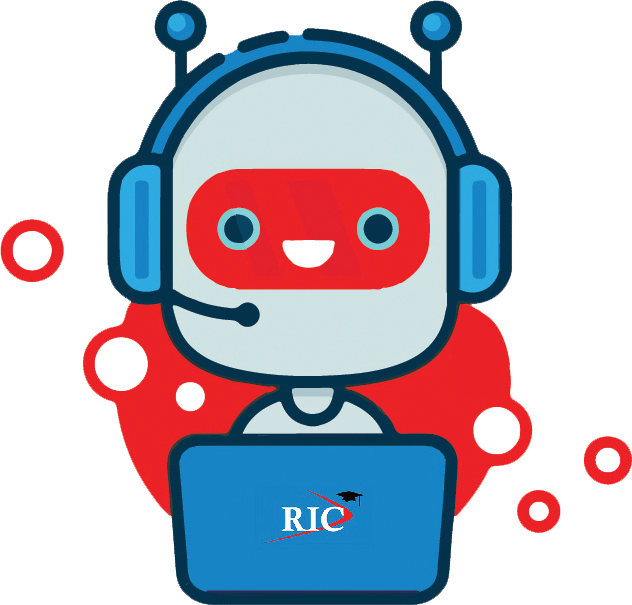 RIC Law Journal 2020
After months of rigorous work, collecting submissions, reviewing and re-reviewing articles, the Editorial Committee of the Royal Institute of Colombo is delighted to announce the launch of the RIC's first-ever Law Journal. The Journal aims to provide an academic platform for law graduates and law students to express their opinions on trending topics in the legal sphere, enabling them to explore the field of legal academia and add their ideas into the field of legal literature in Sri Lanka.
RIC Law Journal 2020 was published under the guidance of the Senior Review Committee consisting of leading lawyers, practitioners, and academics in various fields of law. Each article was vetted through a two-step review process (by the editorial committee and by the senior review committee) for the application of law, accuracy of the content, and use of legal writing. The Journal covers a variety of fields of law including the interaction between law and the COVID-19 pandemic, company and labour law, criminal law, women's rights, minority rights, and many more.
To be a part of the launch of the first edition of the RIC Law Journal, join us live on 06  March 2021, from 5:00pm – 6:30pm.
Zoom: https://us02web.zoom.us/j/81854254689?pwd=V1d5ZVpRalp1Ymgzc0x6VmxMd2l2dz09
RIC Youtube Channel: https: //www.youtube.com/channel/UCucSJEjwpAGwejVoBDhTOJQ
Meet our Senior Reviewers
Mr. Seevali Amithirigala, PC

President's Counsel, Senior lecturer at Royal Institute of Colombo Lecturer and at Sri Lanka Law College.

 

Mr. Wasantha Navaratne Bandara, PC

President's Counsel: Former Senior Additional Solicitor General  Justice of Appeal of the Republic of Fiji, Visiting lecturer and examiner –  Faculty of  law – University of Colombo, Law College and  Open University, LLB (Col) LLM ( Col) LLM – London – King's College, DFMS, Full Brighter (US. Humphrey Fellow).

 

Dr. Prathiba Mahanamahewa

Former Human Rights Commissioner, Doctorate – University of Queensland, Australia, LLM – University of Melbourne , Australia – LLB University of Colombo, Sri Lanka.

Dr. Sampath Punchihewa

Senior Lecturer, Department of Commercial Law, Faculty of Law, University of Colombo; Member of the Intellectual Property Advisory Commission of Sri Lanka

Master of Laws in Intellectual Property and Competition Law, Munich Intellectual Property Law Center (MIPLC), Germany, Bachelor's Degree in Laws (Honours), Faculty of Law, University of Colombo, Sri Lanka.

Mr. Harprabdeep Singh

Barrister-at-Law at Alan Leong SC's Chambers

Member of the Special Committee on Alternative Dispute Resolution of the Hong Kong Bar Association, Legal Advisor – US Department of Commerce on its Common Law Development Program, LLB – City University of Hong Kong, with First-class Honours, PCLL – University of Hong Kong, BCL – University of Oxford.

Dr. Darshana Sumandasa

Lecturer, Department of Private and Comparative Law – Faculty of Law, University of Colombo

PhD – Queensland University of Technology, LLM – University of Colombo.

 

Dr. Thakshila Udayanganie

Department of Public International Law – Faculty of Law, University of Colombo, PhD: NLSIU, Bangalore, India, LLM (UOC), LLB (UOC).

 

Mr. Shanaka Amarasinghe

Senior lawyer, In house counsel at Julius and Creasey, LLM – King's College, London.

 

Dr. Darshika Pathirana

Lecturer, Department of Commercial Law, Faculty of Law, University of Colombo, PhD, LLB (UOC), LLM (UOC).

Mr. Amila Siriwardena

Lecturer at Royal Institute of Colombo, LLB – University of London, MPhil (Financial Crime) – University of Colombo, LLM (Intellectual Property) – University of Colombo.

Mr. Mahela Liyanage

Lecturer at Royal Institute of Colombo law for, LLB and Masters, LLM (Intellectual Property) – National University of Singapore, LLB – University of London.

Mrs. Jerusha Thambiah

Attorney at Law, Advocate on Gender based violence, LLM – University of West London.

 

Mr. Lakdev Unamboowe:

Lecturer at RIC, Attorney at Law, LLB (Hons.) first class.

Mrs. Anushka Gunawardena

West and South Asia Consultant at FIDH – International Federation for Human Rights.

 

 
Editor in Chief

Minul Muhamdiramge

Deputy Editor in Chief

Thiranya Abeyaratne

Committee
Abinesha Rajaratnam

Daariya Azim

Dihanie Amerasinghe

Dylan Wijesurya

Kaveen Saparamadu

Kavinka Fernando

Kivindi de Alwis

Lalinka de Silva

Rihini Liyanage

Sakya Pieris

Talal Fauz

Tashyana Quyn

Tiffahny Hoole

Yalinda Almeida

Yasara Kodagoda
Disclaimer:  The views expressed and analyses of law in this journal are the relevant authors' own. Editorial committee and the senior review committee only reviewed the content to ensure the quality of writing, uniformity in editing and the legal soundness of the content provided. We do not endorse the ideas of the authors or take responsibility for any opinions expressed in this journal.
Content Covered in this Issue
Contributions
Amalgamation in Sri Lankan Company Law
Lilan Randika Wickramarathne
Mergers and Acquisitions – A Sri Lankan Context –
Shehara Varia
Minority Suits – Actions to Prevent Oppression and Mismanagement in Companies –
Avindra Rodrigo and Aruna de Silva
Simplification of The Tax Policy by Reference to Withholding Tax: A Dilemma?
Shanila H. Gunawardena
Administrative Law
The Legislative Power and Functions of The Local Government System of Sri Lanka
M. Prineetha Bandaranayake
Balancing Emergency Executive Powers and Civil Liberties Through Judicial Review Gangulali De Silva Dayarathna
Alternative Dispute Resolution
The emergence of Mediation as an Alternative Dispute Resolution Mechanism In Sri Lanka – Abinesha Rajaratnam, Dihanie Amerasinghe and Lalinka De Silva.
Interim Measures in International Commercial Arbitration: The Effectiveness In The Sri Lankan Context
D.R.S.V.V. Bandara
Company and Labour Law
Protection for Minority Shareholders in A Company
Sauri Senanayake
The Law on Redundancy In UK: The Impact of Redundancy Law Through the Eyes of Human Resource Management
Oshini Senadhipathi
COVID-19 and Justice
Covid-19 and the Sri Lankan Muslim Community: The Burial vs Cremation Saga
Zaitun Hakeem
Has the Pandemic Threatened to Wear Down Hard-Won Progress on Gender Equality? Namali Ratnayake, Lee-Anne- Juriansz
Law of Prescription Versus Pandemic: A Critique of Sri Lankan Law
Anne Mahisha Subramaniam
Legal Systems Beyond COVID -19: Poised to Expand or Doomed to Fail?
Nethmi Gunatilake
Need for Law Reforms for the Financial Sector in Sri Lanka in Post Covid-19: A Comparative Legal Analysis
 Vishna Liyanage
Striking the correct compromise: Protecting the workers during the covid-19 pandemic Randev de Alwis and Senal Seneviratne
The TRIPS Agreement, Access to Medicines, and Covid-19: A Developing Country Perspective
 Saheli Wikramanayake
"You Have Nothing to Fear if You Have Nothing to Hide": The COVID-19 and its Impact on the Right to Privacy
Radhini Gawarammana
Criminal Law
An Honest Reflection of A Much Desired Law In Sri Lanka: Assistance to and Protection Of Victims Of Crime And Witnesses Act, No. 4 Of 2015
Chirasthi Seneviratne and Yasara Kodagoda
Marital Rape: Is Marriage A Defence for Rape?
K.M.M.M. Jayathilaka
To Arrest or Not to Arrest: The Threshold of Reasonable Suspicion to be met in Arrest Made Without Warrant
Githmi Wijenarayana
Minority Rights
Foggy Sight of the Law Through the Human Rights Lens: A Critical Analysis of the Modern Human Rights Based Approach to the Law
H.R. Chiranthi Senanayake
Need to Expand the Legal Framework on Minority Protection in Sri Lanka with Special Reference to The International Law
Vishna Liyanage, Viduravi Liyanage, Denuwara Samarasinghe and Dilusha Wimarshana
Protection of Minority Rights: Interrelationship with Democracy, Majoritarianism and Ultra-Nationalism
Makavitage Pramod Kalpa Perera
Women's Rights
Female Genital Mutilation /Circumcision; A Critical Study
Imashi Perera and Astina Peter
A Case for Abolishing Sri Lanka's 'Pink Tax' on Menstrual Hygiene Products from the Perspective of Human Rights
Amra Ismail
363: Filling the Gaps in the Law Through the Marital Rape Exemption – Tiffahny Hoole
The MMDA: Key Issues & Arguments for Reform
 Amani Raji
Miscellaneous
Accountability and Immunities of Contemporary Public International Law: Has the Restriction of Immunities Resulted Enhanced Accountability?
Vishmi Yapa Abeywardena
Enhancing Performance and Diminishing Structures: How Sri Lankan Sports Law Lines Up Against Doping and Organizational Structure Deficiencies
Kavinka Fernando
On Manifestations of Positivism in A Legal System
Hasanga Ariyawansa
The Influence of the Budapest Cybercrime Convention on Sri Lankan Legal System: Comparative Analysis the Sufficiency of Sri Lankan Cyber Crime Law
Shalini Roshana Fernando
An Examination of The Polluter Pays Principle and Its Application in the Legal Context of Sri Lanka
Gayathri Karannagoda
You can purchase the Law Journal by emailing riclawjournal@gmail.com  for LKR 2,000.